OUR HISTORY
Tex-Con Oil Company is a wholesale fuel and lubricants distributorship that has operated in Central Texas since 1939. We specialize in petroleum distribution in wholesale and retail applications. Our commitment to offering quality products and outstanding service at competitive pricing has pushed us to be a strong and competitive fuel company in Central Texas. Tex-Con has experienced tremendous growth as our marketing area continues to offer opportunities to build relationships with new customers. We are strategically located in Austin with three facilities to meet the needs of our customers and one in San Antonio.
Mission Statement
Tex-Con is a healthy, growing business with a family atmosphere built on strong relationships and excellent customer service.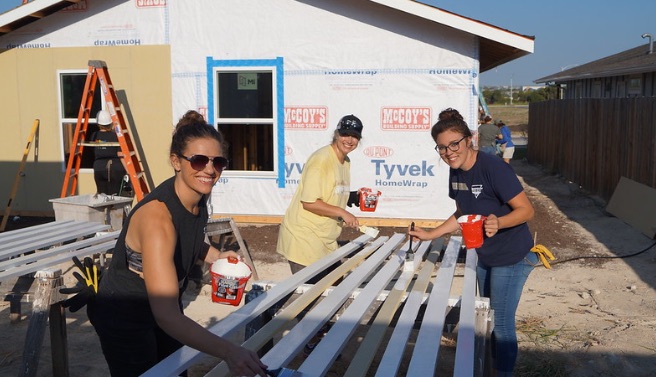 COMMUNITY INVOLVEMENT
Tex-Con gives back to its local community on a regular basis. We don't have one set charity that we donate to annually, but we give back and support the local communities that have helped us stay in business for over 80 years.
Tex-Con enjoys partnering with Habitat for Humanity in the Austin Area. We are proud to support and participate in building homes for our local community.
During the 2020 Coronavirus pandemic, Tex-Con donated to the Central Texas Food Bank and the San Antonio Food Bank. Tex-Con continues to look for opportunities to partner with our local communities.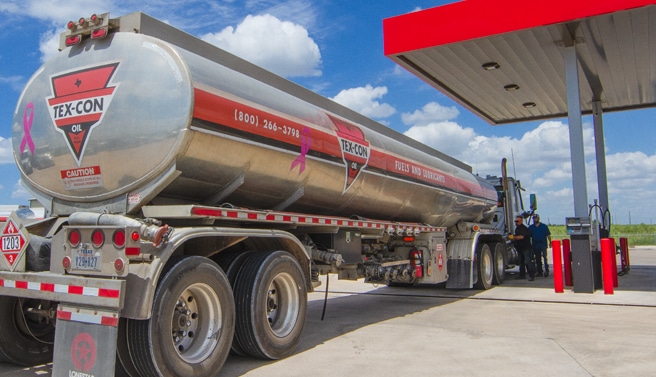 OUR FLEET
Tex-Con's delivery team consists of 40 highly experienced fuel and oil delivery drivers and dispatchers. They operate a modern fleet that consists of transport trailers, fuel and oil bobtail wagons, fleet fueling bobtails, stake bed trucks, box trucks and tow trucks for the delivery of tanks. "The team at Tex-Con oil is very easy to work with and highly dependable. Their online portal and mobile app are very user friendly and easy to use where you can find daily fuel prices, all account history including fuel invoices and credit card details, fuel orders, and a lot more."
- Ravi - San Antonio, TX.