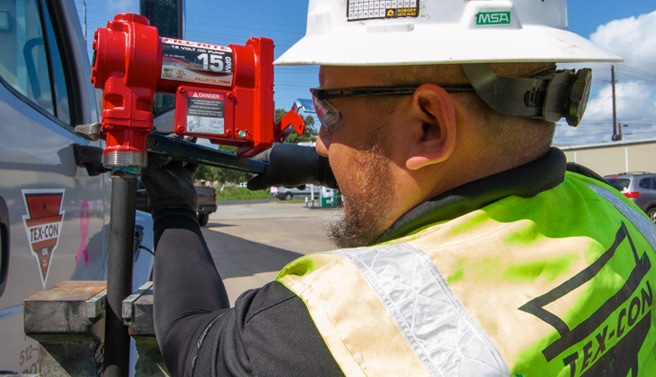 Tex-Con has the answer to any of your lubricant needs, whether it's bulk lubricants or packaged goods. We have a fleet of bulk oil bobtails and boxed trucks ready to provide your business with the best service around. We provide lubricants to a wide variety of business sectors including but not limited to:
Construction
Agriculture
Mining
Power Generation
Fast Lube Shops
Fleet/Trucking
Manufacturing Plants
Government Entities
Ready Mix
Bulk Plants:
Tex-Con operates four strategically located bulk lubricant plants throughout the Austin and San Antonio area. These locations have over half a million gallons of bulk lubricant storage. This allows our customers to pick-up bulk lubricants at their earliest convenience. There is more than 15,000 square feet of warehouse space that inventories a multitude of 1/55 drums, 1/5 pails, 120 lb kegs, and case goods. At each of our bulk plants locations, we have experienced employees that have an in-depth understanding of our products and can help provide your company with the information you need. If they don't have answers to your questions, they know who to contact.