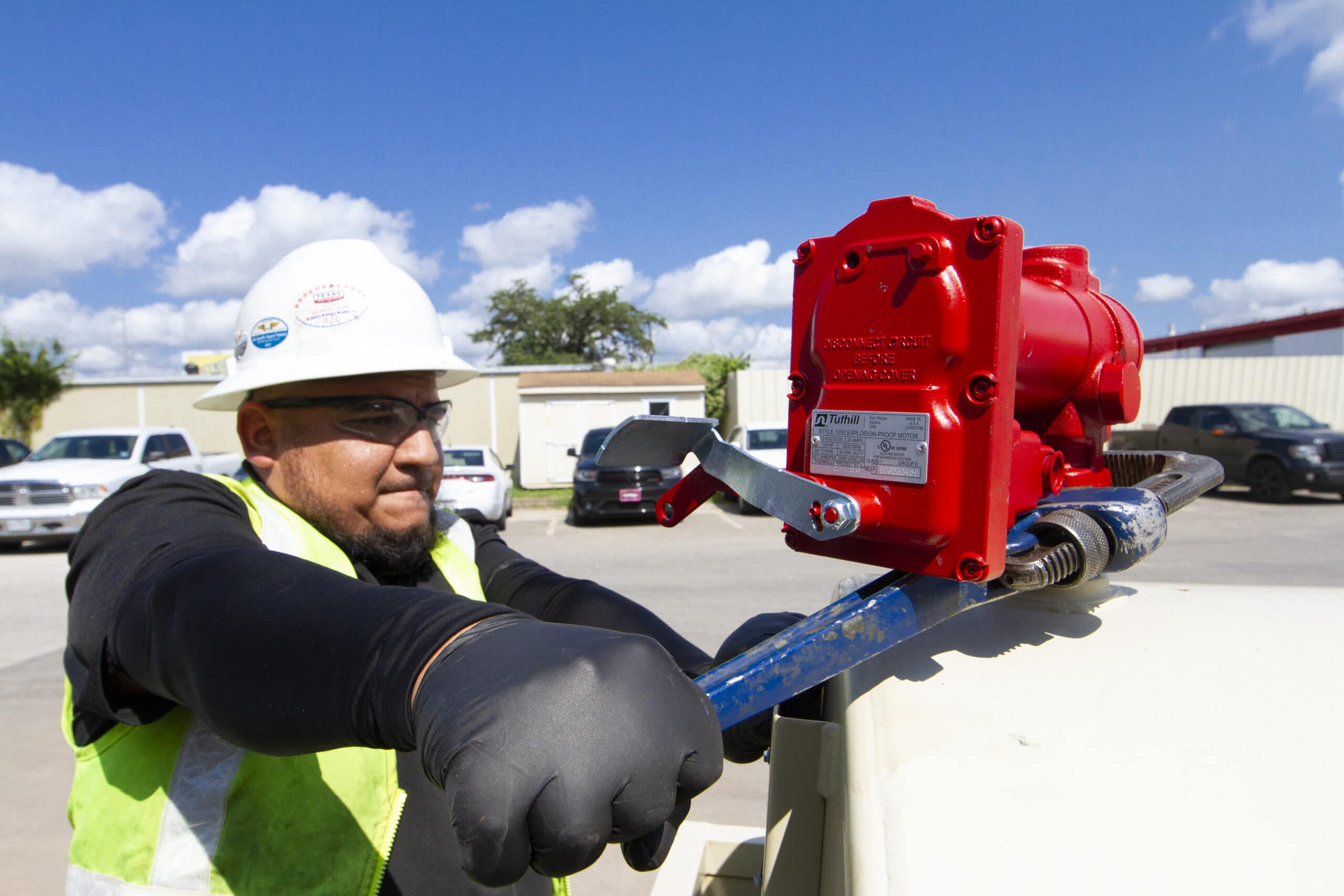 Tex-Con offers our customers a wide variety of options when it comes to equipment set-ups for bulk fuels and lubricants. We tailor our equipment to meet the needs of our customers, whether you need a 10,000 gallon fuel tank with a CFN reader or a 275 gallon oil tank set-up. We will make sure your tank gets registered, licensed, and permitted correctly with the Texas Commision on Environmental Quality (TCEQ). We also offer the option to loan or lease equipment to customers that fit our criteria and specifications. This allows customers to pay a monthly rate to lease the equipment so they do not have to take on the large upfront cost of purchasing expensive equipment. We can provided your company with:
Tanks & containment pans
Fuel pumps & meters
Oil lube equipment
Hoses, nozzles & breakaways
Tank filters
Tank monitors
Miscellaneous accessories
Loaned equipment available on request
We have a tank delivery truck that operates 5 days a week to deliver and pick-up tanks and equipment throughout Austin, San Antonio, and the surrounding areas. This allows us to get tanks delivered to our customers in a timely manner. We also have dedicated staff for equipment maintenance, repairs, and replacements. This helps us minimize our customer's downtime.